The 15 Highest-Paid Voice Actors in the World (And How You Can Join Them!)
Nov 06, 2023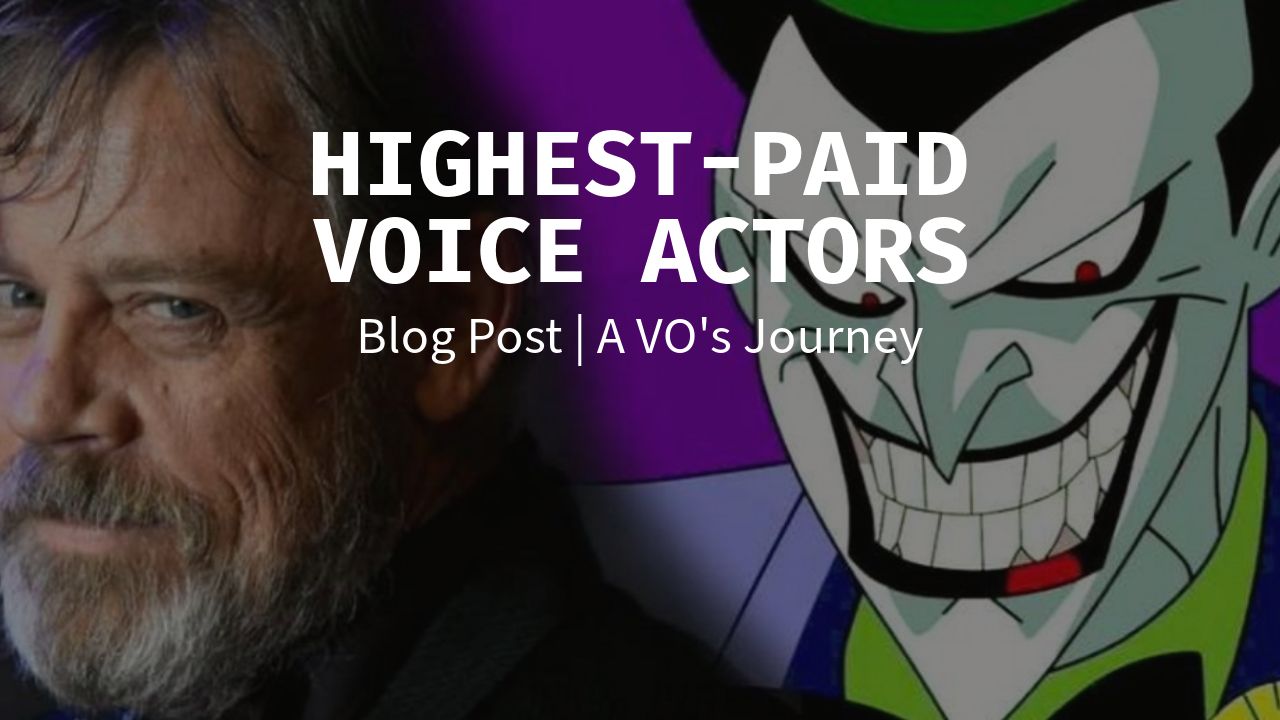 The 15 Highest-Paid Voice Actors In The World (October 2023)
Unveiling The Million-Dollar Voices Behind The Highest-Paid Voice Actors
Are you someone who thinks voice acting is just about funny voices and cartoons on a lazy Saturday morning? Spoiler alert: there's more to it, and it's kinda dazzling. The people behind your favorite animated characters and commercial jingles are rocking stages you've never seen—digital ones, mostly.
They're the unsung heroes of the entertainment industry, bringing to life the voices that add color to your imagination. But get this: they're not just earning giggles and applause but also some serious dough. It makes you wonder, doesn't it? Who are these vocal wizards sitting atop the heap as the highest-paid voice actors in the world?
The Big Picture - How Much Do Voice Actors Make?
If you think that voice acting is the little sibling in the acting family, always scrounging for leftovers at the dinner table, think again. The moolah voice actors rake in can often rival—and sometimes surpass—that of on-screen actors. Picture yourself voicing a commercial broadcast nationwide or being the vocal genius behind an iconic video game character. Yeah, the paycheck can have quite a few zeros…before the decimal point.
Don't believe it? Some top-tier voice actors earn six-figure sums for short gigs, while even mid-level talents can bag a pretty penny. But we're not here to discuss small fries; we're here for the main course. You might be surprised to learn the answer to the question, "How much do voice actors get paid?" Let's dig into the stratospheric earnings of the crème de la crème of voice actors.
How Much Do Voice Actors Get Paid?
If the phrase "voice actors are rolling in it" sounds like an exaggeration, it's time for a reality check. Based on the elite list below, we're talking about earnings that soar into the millions for some. Why such hefty paychecks? Well, a host of factors contribute to these auditory artists' wealth.
Type of Work
Not all gigs are created equal. For example, lending your voice to a popular animated series generally pays more than doing a quick ad for local radio.
Industry
The gaming industry is increasingly becoming a fertile ground for voice talent. Think about it; those dramatic monologues in action-packed video games need an equally compelling voice.
Experience Level
Like a fine wine, a voice actor's value often improves with age and experience. Long-standing relationships with producers and a knack for delivering performances that resonate can translate into some seriously lucrative contracts.
The Top 15 Highest-Paid Voice Actors
You might like to do a collage of all the people mentioned here
When you settle down to watch your favorite animated show or play a video game, the characters come alive through the talent and versatility of voice actors who make their living in the studio and online. Here's a glimpse into the financial echelons of the voice acting world by spotlighting the 15 highest-paid voice actors globally.
1. Matt Stone: The $700 million Animation Mogul
Matt Stone, co-creator of South Park, lends his voice to characters like Kyle Broflovski and Kenny McCormick. He generates most of his revenue through royalties and syndication deals for the award-winning South Park, a cultural staple for over two decades.
2. Trey Parker: Animation's other $600 Million Man
Trey Parker, the other creative genius behind South Park, also wears multiple hats as a voice actor. Notably voicing characters like Stan Marsh and Eric Cartman, his financial standing parallels his longtime collaborator, Matt Stone.
3. Seth MacFarlane: The Family Guy at $300 Million
Seth MacFarlane, the man behind Family Guy, American Dad, and other hits, contributes multiple voices to his creations. His considerable net worth can be attributed to these shows' long-lasting success and subsequent syndication.
4. Hank Azaria: The many voices of $90 Million
From Moe Szyslak to Chief Wiggum, Hank Azaria is a versatile talent in the industry. A significant portion of his earnings comes from The Simpsons, which has notched over 30 years on the air and countless awards.
5. Dan Castellaneta: The Homer of wealth at $85 Million
Dan Castellaneta is famous for voicing Homer Simpson, Krusty the Clown, and other characters. Like his colleagues from The Simpsons, syndication, and royalties have been his financial bread and butter.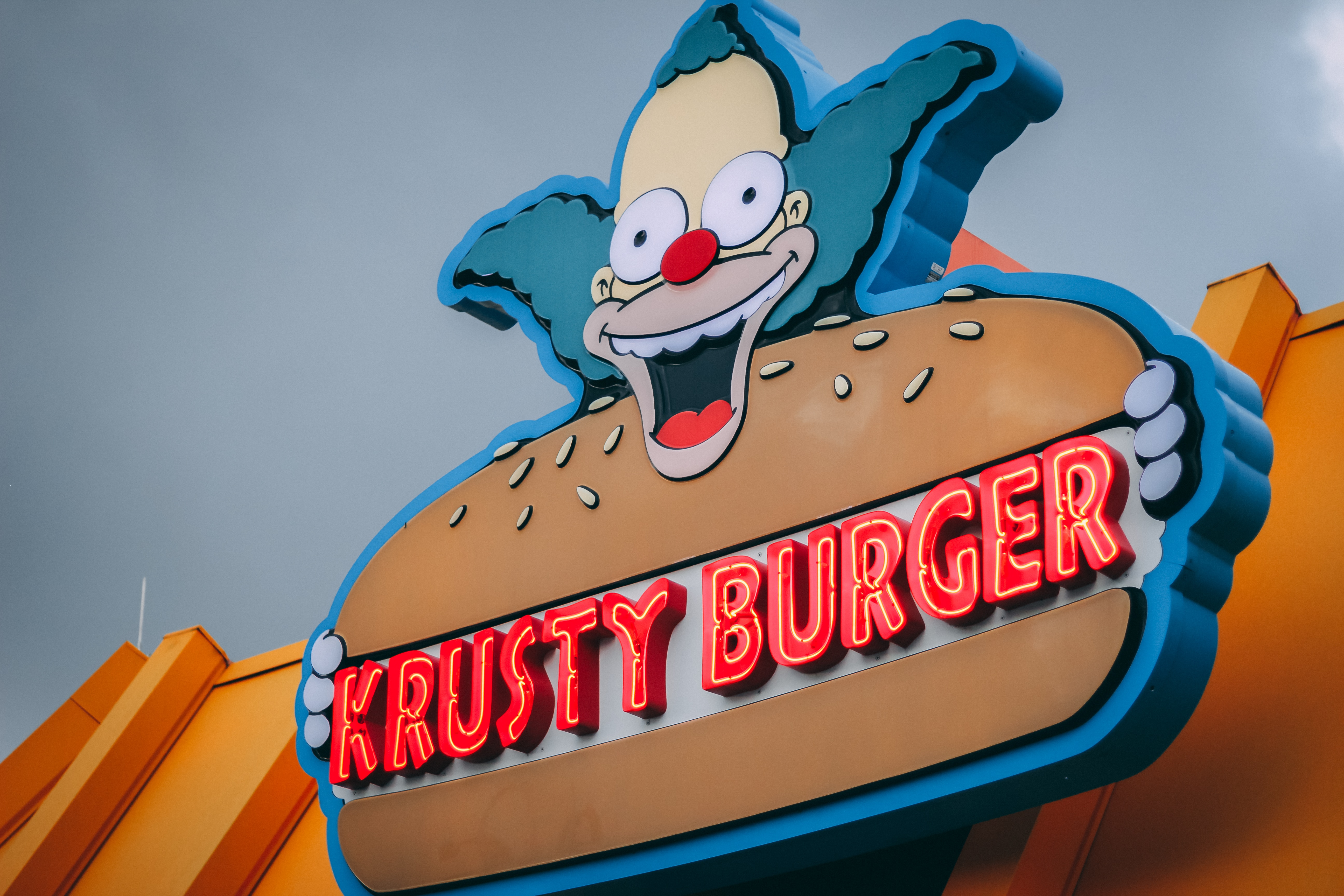 6. Julie Kavner: Marge's $85 Million Voice
Best known for portraying Marge Simpson and her sisters, Julie Kavner holds an impressive net worth. The Simpsons has been her financial cornerstone, just like her co-stars.
7. Harry Shearer: The Versatile $85 Million Virtuoso
The voice behind The Simpsons' Mr. Burns and Ned Flanders, Harry Shearer, has built a wealth portfolio deeply anchored in the show's success.
8. Yeardley Smith: Lisa's Intellectual $85 Million
Yeardley Smith, the voice of Lisa Simpson, has a net worth equal to many of her Simpsons colleagues. The show's lasting popularity has been a constant source of her earnings.
9. Nancy Cartwright: Bart's $80 Million Skateboard Ride
Nancy Cartwright voices the iconic Bart Simpson, among others. With The Simpsons running for over three decades, her financial well-being shows no signs of slowing down.
10. Mike Judge: Beavis, Butt-Head, and $75 Million
Mike Judge, the creator of Beavis and Butt-Head and King of the Hill, lends his voice to characters in his shows. His multiple projects over the years have significantly contributed to his net worth.
11. Mark Hamill: From Skywalker to Joker at $18 Million
Although known primarily as Luke Skywalker, Mark Hamill has become a force in the voice-acting industry, lending his talent to characters like The Joker.
12. Tom Kenny: The SpongeBob of $16 Million
Tom Kenny, the voice behind SpongeBob SquarePants, is another actor who owes a significant part of his net worth to a single iconic role.
13. Billy West: A Futuristic $15 Million
Known for roles in Futurama and The Ren & Stimpy Show, Billy West's characters have become a part of popular culture, adding to his accumulated wealth.
14. Tara Strong: The Versatile Vocalist at $12 Million
Tara Strong is behind many beloved animated characters, including Bubbles in The Powerpuff Girls and Twilight Sparkle in My Little Pony. Her wide range of roles has made her one of the wealthiest voice actors today.
15. Frank Welker: The Animal Whisperer at $10 Million
Frank Welker's voice has been behind countless characters, from Fred Jones in Scooby-Doo to Megatron in Transformers. His talent for creating realistic animal sounds has contributed to his impressive net worth.
This list showcases the financial rewards possible in voice acting and highlights the tremendous talent and range these actors bring to our screens. Their impact on pop culture is both profound and, judging by their net worth, incredibly lucrative.
How To Start A Voiceover Career
Bubbling with excitement? Ready to give this voice-acting gig a go? Good! But before you jump into the ring, you've got to know the ropes. And guess what? You don't need a fancy degree or Hollywood connections to start. You need training, practice, and a willingness to learn.
And for that, A VO's Journey is like a treasure map to your pot of gold—a comprehensive guide that offers live classes, courses, and a robust community of voice actors to network, all geared toward teaching you how to start voice acting.
Voice-Over Jobs
The voice-acting world is as diverse as a festival of global cuisines. You have commercials, audiobooks, cartoons, video games, and corporate presentations. And guess what? All these voice-over jobs can be found aplenty on platforms like Academy Voices. With such a smorgasbord of options, finding your niche is only a matter of time and taste.
How To Make Money As A Voice Actor
Branding yourself as a premium talent is an art form. Sure, you'll take a few starter gigs to build your portfolio but don't settle for peanuts forever. Being assertive in your negotiation and setting fair but profitable rates ensures your voice acting talent is genuinely appreciated. And never underestimate the power of networking; sometimes, your next premium gig is just a "How've you been?" email message away.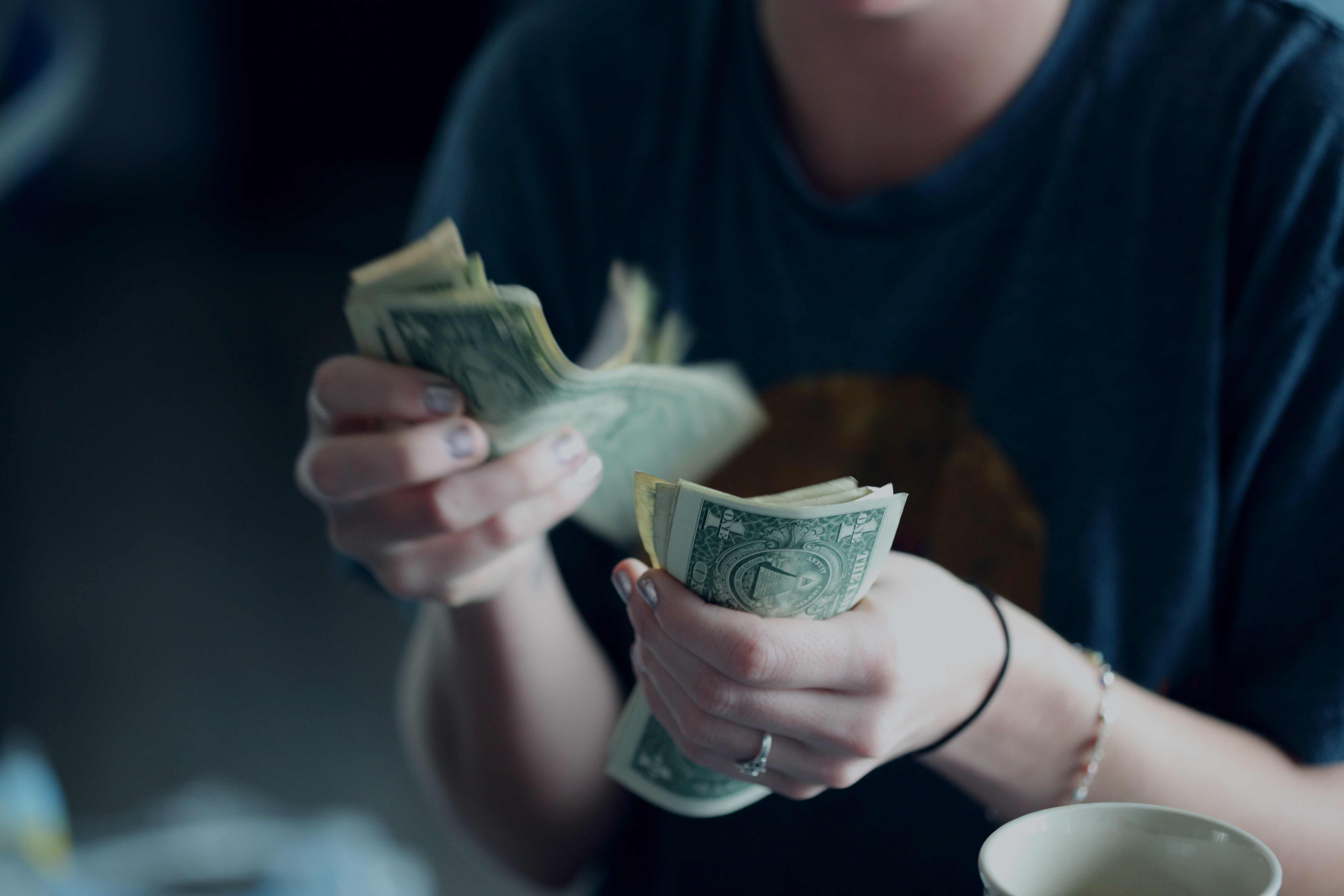 Can Voice Acting Be A Side Job?
Ah, the ultimate question: to full-time or not to full-time? That is the query. One of the coolest things about voice acting is its flexibility. You're not chained to a nine-to-five grind. Got a day job but still want to explore voice acting? It can totally be your side hustle. Already living the dream and want to make it your bread and butter? Go for it!
Voice acting lets you be the captain of your own ship. Whether you're looking for extra income or ready to embrace it as your life's calling, the world of voice acting is accommodating. After all, in an industry as expansive and varied as this, there's room for everyone to find their niche and shine.
Your Name Among The Highest-Paid Voice Actors
We've pulled back the curtain on the luxe lives of the industry's highest-paid voice actors, leaving us with one last reminder: your own spotlight could be closer than you think. These successful individuals were once in your shoes, teetering on the edge of an exhilarating and fulfilling career journey.

A blend of perseverance, zeal, and maybe a sprinkle of good fortune can take you far. Whether you're committed for the long term or simply exploring, opportunities in voice acting are plentiful. Are you set to let your voice ring out? Let A VO's Journey help get you started.